Hey everyone. I hope you're all doing well. It's just past the two-month mark since my novel, The Silence in the Sound's release, and as I've said before, it's quite a ride. Life is filled with so many challenges, and I've learned over time that there is no rhyme or reason often, it's just life, and we must ebb and flow with it; otherwise, you can spend so much time fighting everything you're not seeing the beautiful gifts that are just given without a battle.

I know… I know… I hate myself for sounding like cutesy cottage signage.

But it is the truth, and I'm living that right now. I've had some incredible events, and some others are coming up; I never thought I'd be a public speaker, but if you write a book and people like it and certainly if it wins an award or two, they expect you to talk—who knew? I'm not the best at it, and I'd much rather be writing than speaking, but I'm incredibly grateful for the opportunities to get the word out about not only my book but the cause it's going to help, which is kids affected by addiction. They say to write about what you know, and I know it, but honestly, I never thought I'd be talking about it this much; but hey, if it helps anyone, I am BEYOND thrilled.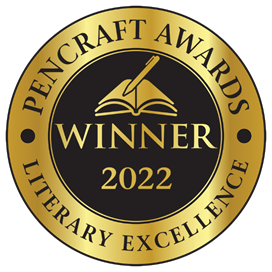 So, the great news is I just won a Pen Faulkner Award in women's fiction, which I am, again, BLOWN AWAY. I think that's my new saying—sorry, not riveting language over here. I've also been asked to speak at the Nave Gallery in Sommerville, here in Massachusetts, on dealing with addiction for part of their every picture tells a story exhibition. Below is a list of events for the next month through December. It's cool to meet people and talk about something you've created. It also takes me out of my head, which is desperately needed now as I struggle with an illness in my family that took the wind out of us all. No one is a stranger to these things, and unfortunately, none of us can escape them, but I'd certainly like to, and I do in these events—meeting wonderful people and in the mornings escaping in the writing of my second novel. To be living my childhood dream, I'm incredibly fortunate. I've been asked in many of the podcasts and interviews lately what advice I would give to aspiring authors, and my answer is always the same. BELIEVE IN YOURSELF. Believe in yourself because no one else might; believe in yourself and your goals until you meet them. Never give up on you. Never teach yourself that you're worth giving up on by failing. You can do anything you put your mind to, but it may not come easy and usually never comes overnight. A little of something every day gives results even if it takes years, you can get there, and you will if you are your own best friend. I listen to something every day called Become The Warrior. Starting my day off by reminding myself I am unbreakable gets me through some of the most challenging days, and right now, I am having to get extremely tough for someone I love. I hope you can find time to see me at an event and listen to me stumble a word or two or have a peri menopausal rosacea flair while speaking. I'm not the best; it's sometimes not the greatest or prettiest, but I'm learning and getting up there every chance I can. I hope that whatever you are doing in life and through the challenges you're facing, you are getting up there too.
Thursday November 10th The Book Shop of Beverly Farms talk & signing 6:30-7:30 pm
Saturday November 12th Nave Gallery talk & signing 3pm
Sunday Brunch November 20th signing Antonia's at the Beach
Saturday December 3rd Literary Cape Ann Book Fair, Brackett's Restaurant, 25 Main St., Rockport, MA 3pm